President Donald Trump has repeatedly lambasted the European Union over its high import tariffs and imbalanced auto trade, but in last week's U.S.-EU agreement to discuss reducing tariffs on a wide range of goods, the auto sector was conspicuously left out.
For now, the subject is too hot to handle.
Trade experts say vested interests on both sides benefit from the status quo and aren't ready to give up their protection from foreign competition.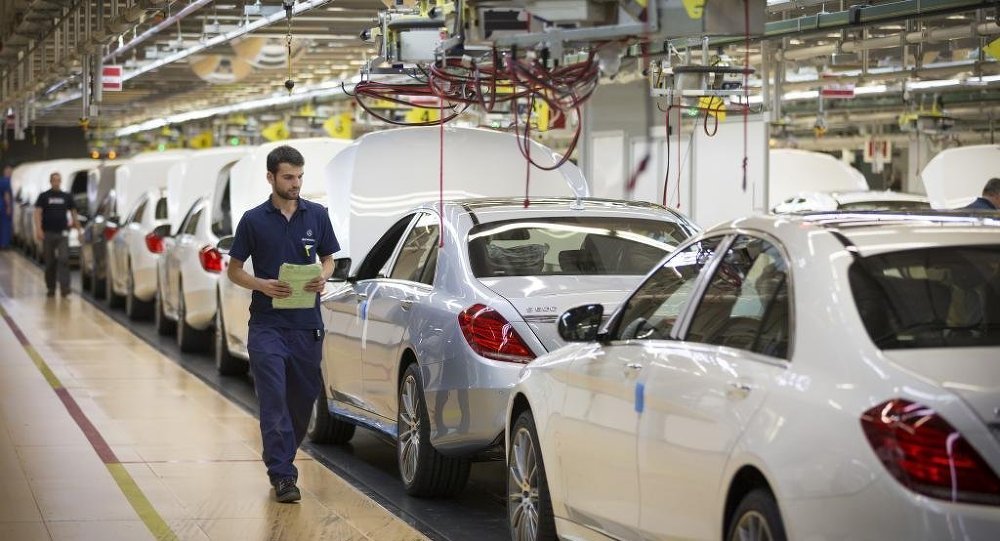 "They haven't started to touch autos because they know it's the third rail," said Ashley Craig, co-chairman of the international trade practice at the Venable law firm.
The carve-out for autos, which represent about 10 percent of bilateral trade between the U.S. and the EU, was notable given the emphasis Trump has placed on Europe's export advantage in passenger vehicles, which he claims is because of unfair practices.
Under the agreement between European Commission President Jean-Claude Juncker and Trump, both sides will refrain from imposing tariffs while negotiations are in progress. The truce was greeted by German automakers with cautious relief because it sidelines for now Trump's threat of 20 percent tariffs on European vehicles and will give the EU an exemption from possible 25 percent tariffs if an ongoing U.S. investigation — under Section 232 of the Trade Expansion Act of 1962 — determines that auto imports pose enough of a national security threat to warrant protective tariffs.
The real deliverable from the Juncker trip is an agreement to talk while everyone puts their weapons down for a while," said Todd Mariano, director at the Eurasia Group, a political risk advisory firm. "The risk to the automotive sector has just been paused.
He predicted that autos will eventually be included in the comprehensive trade negotiations, but said there should be no illusions about the difficulty of the task.
Previous efforts to forge a trans-Atlantic free-trade agreement under the Obama administration made slow progress, particularly because of disputes over agriculture and other political minefields in Europe, he said.
The EU enjoys a $34 billion trade surplus in autos and light-duty vehicles, according to Commerce Department data.
Auto imports in Europe face a 10 percent tariff. Meanwhile, the U.S. imposes a 25 percent duty on imported light-duty trucks, the so-called chicken tax imposed by President Lyndon Johnson in 1964 in response to tariffs placed by France and West Germany on chicken imports.
While the auto industry overwhelmingly opposes the Trump administration's Section 232 national-security investigation and its threat of new tariffs on autos and auto parts, some automakers benefit from the existing regime.
German automakers, which are big exporters to the U.S. and also import vehicles from U.S. plants, have indicated support for dropping the import tariff as part of a broader effort to reduce trade barriers.
But automakers such as PSA Group and Renault in France, which have no sales in the U.S., haven't expressed interest in lowering tariffs. That could make it difficult for the EU to gain the consensus needed for a reciprocal lowering of auto tariffs.